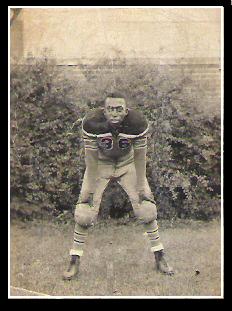 John C. Burke was born in Marietta, Ohio, the son of John R. and Anna M. Burke. Johnny Burke attended Marion Elementary School and Marietta High School where he was an outstanding athlete earning letters in track, basketball and football. World War II was raging while he was a teenager attending high school. Like many of his generation, he left high school in 1943 to serve his country. He enlisted in the United States Army and after basic training was assigned to Company D, 1st Battalion, 24th Infantry Regiment, APO 331.
At the start of World War II, the 24th Infantry Regiment was stationed at Fort Benning, Georgia, as Troops for the Infantry School. They participated in the Carolina Maneuvers of October - December 1941. During World War II, the 24th Infantry fought in the South Pacific Theater as a separate regiment. Deploying on April 4, 1942 from the San Francisco Port of Embarkation, the Regiment arrived in the New Hebrides Islands on May 4, 1942. The 24th moved to Guadalcanal on August 28, 1943, and was assigned to the US XVI Corps. 1st Battalion deployed to Bougainville, attached to the 37th Infantry Division, from March to May, 1944 for Perimeter Defense Duty. The Regiment departed Guadalcanal on December 8, 1944, and landed on Saipan and Tinian on December 19, 1944 for Garrison Duty that included mopping up the remaining Japanese forces that had yet to surrender. The Regiment was assigned to the Pacific Ocean Area Command on March 15, 1945, and then to the Central Pacific Base Command on May 15, 1945, and to the Western pacific Base Command on June 22, 1945.
The Regiment departed Saipan and Tinian on July 9, 1945, and arrived on the Kerama Island Group off Okinawa on July 29, 1945. At the end of the war, the 24th took the surrender of forces on Aka Shima Island, the first formal surrender of a Japanese Imperial Army Garrison. The Regiment remained on Okinawa through 1946.
Johnnie Burke's Barber Shop (Click image to enlarge)
When Burke left military service in 1946 he attended Columbus Barber College, served three years apprenticeship in Zanesville, Ohio, then returned to Marietta in 1951 and opened Johnnie Burke's Barber Shop at #4 Tiber Way. This was the period when the Civil Rights Movement in the United Statges had begun to gain momentum. African American Veterans of World War II demanded an end to Federal, State and local segregation and Jim Crow Laws!
Burke ascribed to Marietta's Barbers Union policies and closed his shop on Wednesdays. Nearly every Wednesday he would visit a local manufacturing plant or other business to discuss the hiring of African Americans and opportunities for their advancement. John Burke's lobbying efforts helped Mrs. Doris Curtis become the first African American teacher hired by Marietta Public School System. Burke began lobbing for employment opportunities for African Americans in Washington County, Ohio a full decade before Jim Crow laws were finally banished in the United States.
American Legion Post 714 (Click image to enlarge)
Representing the NAACP, Burke was also concerned with fair housing practices, criminal justice and benefits for African American Veterans. When he perceived that African American Veterans were not welcome to join local Veteran's establishments, he formed American Legion Post 714 in Marietta. Post 714 welcomed all Veterans regardless of race or gender! For over two decades Post 714 was active in civic projects in Marietta, donating time and funds to many worthy causes.
Johnnie Burke's Barber Shop had a mixed race clientele from the very beginning. Some of Marietta's citizens, both black and white fondly remember getting their first haircut at Johnnie Burke's Barber Shop. Located in the business center of Marietta at #4 Tiber Way, Saturdays were especially busy days. People from around Washington County, Ohio would come to town to do their shopping. Typically men would visit the barber shop while women would shop at grocery stores and other establishments. Besides cutting hair, Johnnie Burke's Barber shop was hub of social activity! There were constant discussions about politics, jobs, sports and other news concerning African Americans that were generally not covered by mainstream media.
After 1965 when the Civil Rights Movement had influenced the positive change of segregation policies all across the United States, John C. Burke continued to work at making Marietta and Washington County, Ohio a better place to live for everyone. Johnny Burke had learned from his mother, Mrs. Anna Burke, how to help people in need. While poor herself, Mrs. Burke was resourceful and always came up with solutions to help those in desperate need. This came from the time honored tradition that began during the Underground Railroad Era, when free African Americans living in southeastern Ohio would help their fugitive slave brethern who crossed the Ohio River into Washington County, Ohio, find their way North to freedom in Canada. This tradition extended until 1950, when poor African Americans from Southern States traveling north through Washington County, Ohio would sometimes need help along the way.
No one who truly needed help was every refused Johnny Burke's effort. He always did whatever he was able to do in order to help a needy person. When John C. Burke finally closed the doors to his barber shop in the late 1980s, pages to a great chapter of social improvement in Washington County, Ohio had been written.